Next stewards meeting is on ZOOM 3rd Thursday each month. Work Party two days later.
---
March Work Party
Great turnout of hard workers accompanied by great support from county parks chipped a lot of fire fuel on Saturday. The heavy wet snow crushed a lot of hardwoods in the park this past winter creating a fire hazard for the coming dry season. Friends and Stewards cleaned up the trails and stacked the broken branches along Old Loop over the past few weeks. We have one or two more days of chipping remaining, but it seemed like an impossible task until help arrived. Thanks! Aaron Bartleson and volunteers.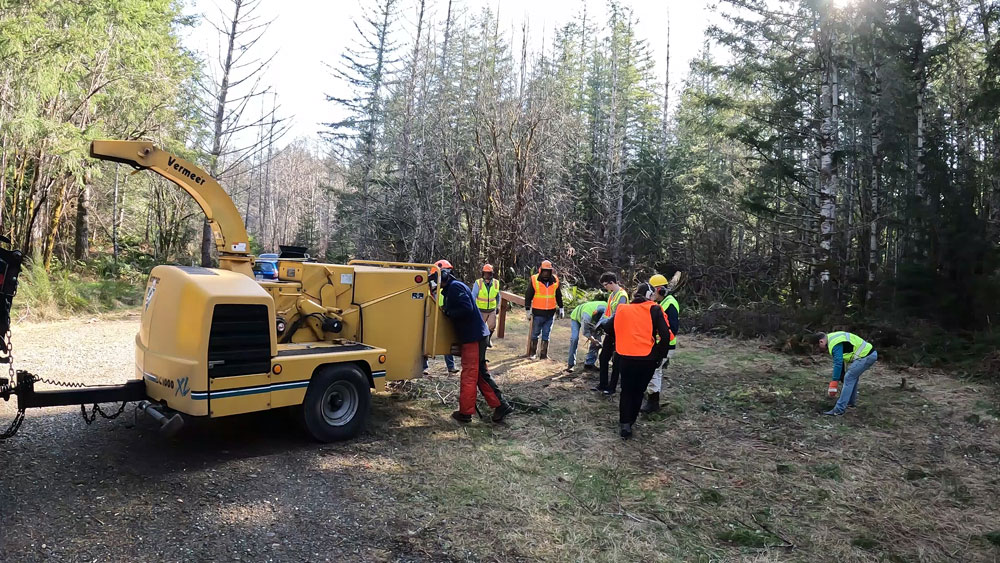 February Work Party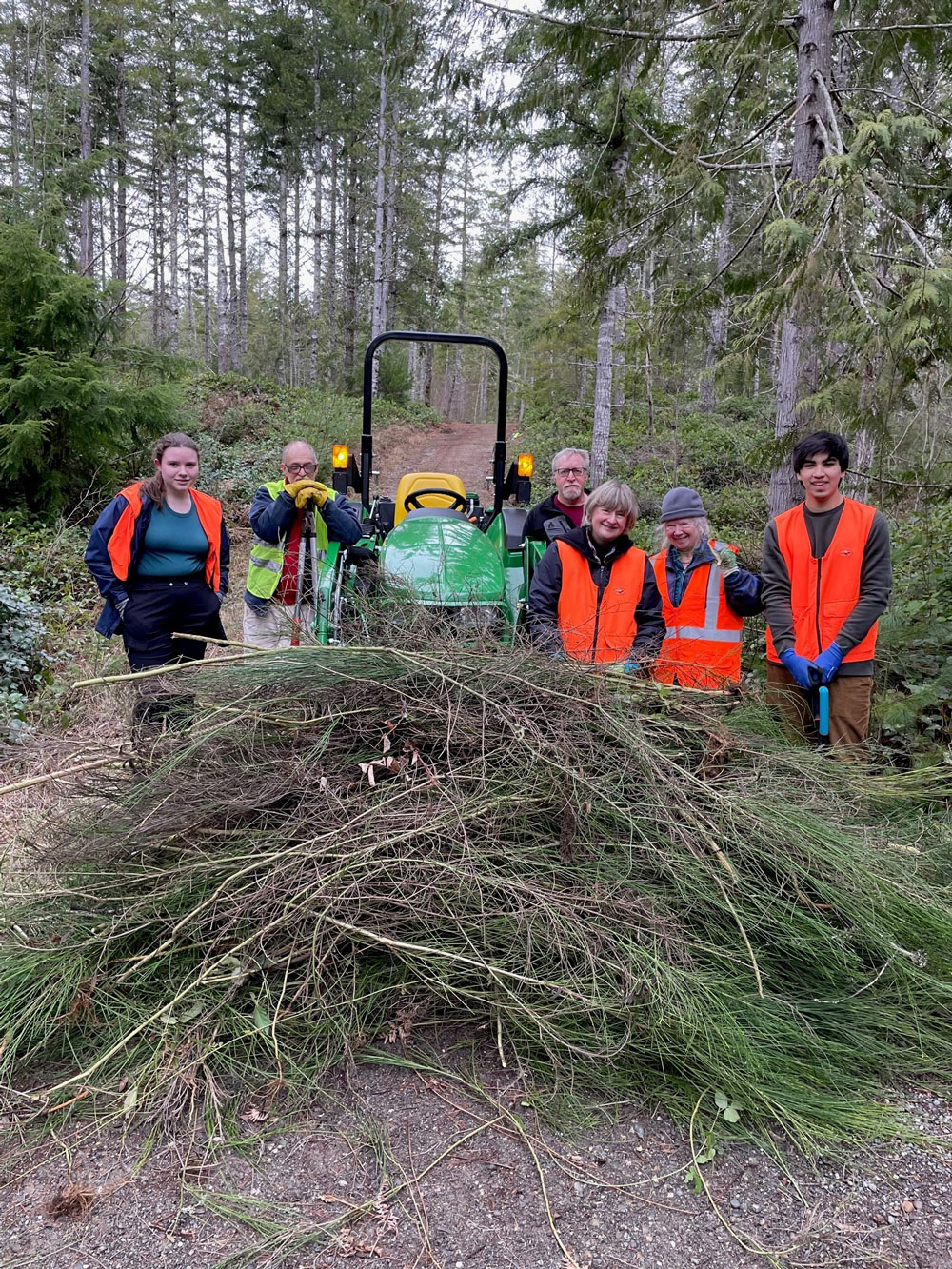 A small but dedicated group of volunteers and stewards attacked Scotch Broom along Old Loop Parkway. Some came from as far away as Chile. Thank you Right to left: Julian (Exchange student), Nancy, Pat, Tom, Joel, KSS Honor Student Kaylee.
Culvert Cleaning
In order to comply with the Forests and Fish Law our 31 culverts are checked and cleared in late September before the rains arrive. We wait this long to allow standing water to be available for life forms requiring surface water. Culvert 5 was plugged by the beaver last winter, but the added road fill kept the water from flooding out the trail.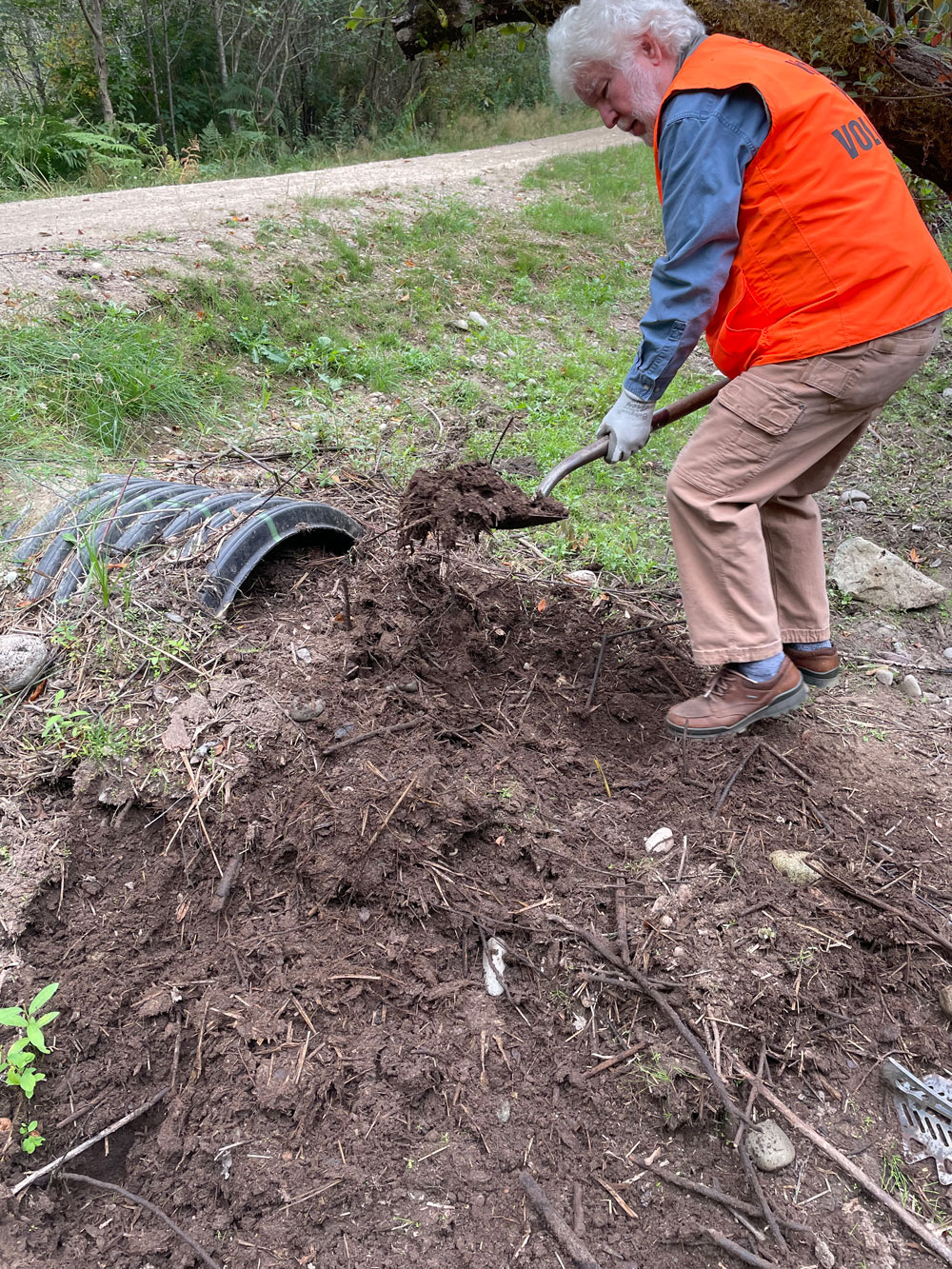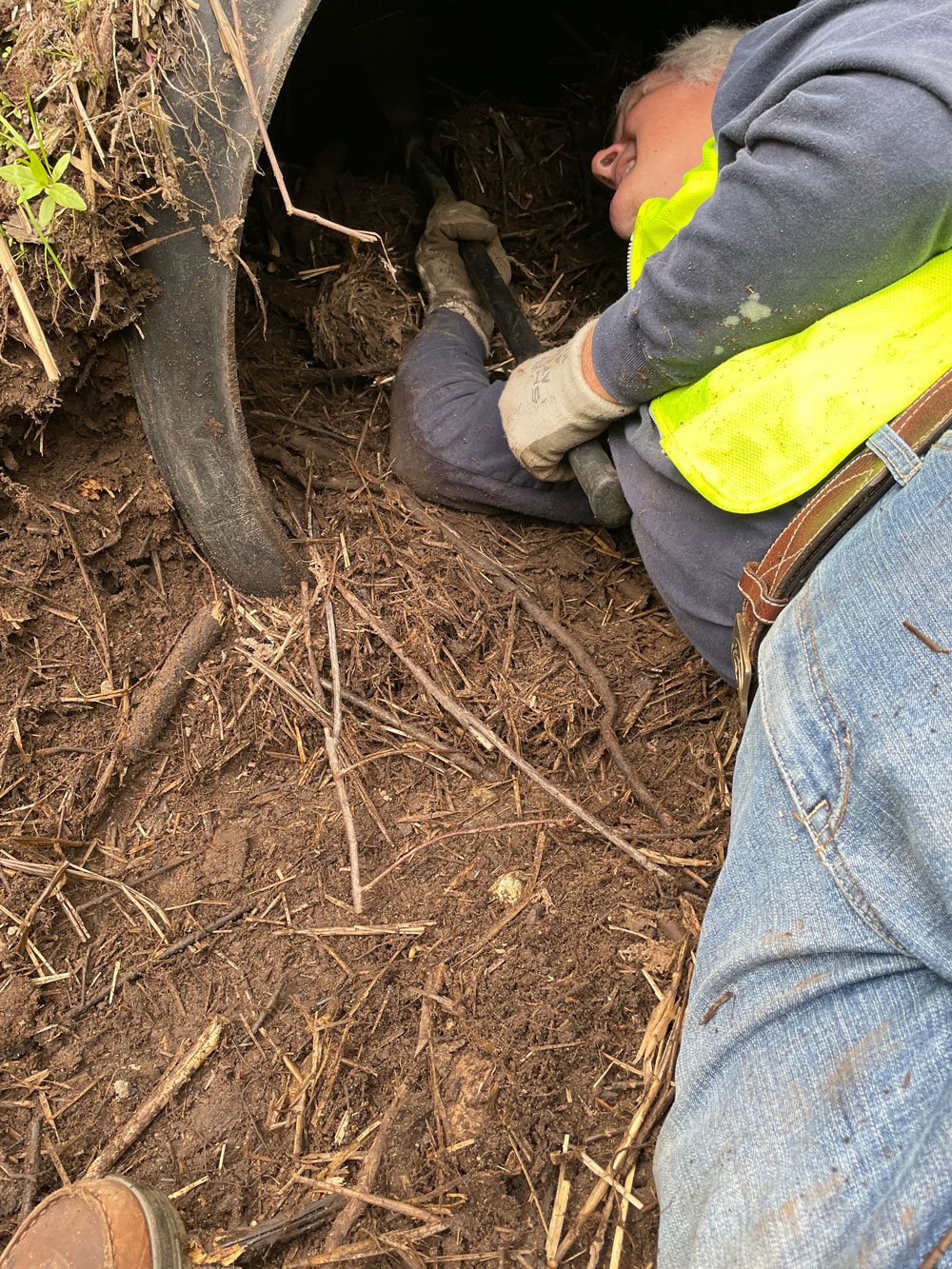 It took several hours to remove debris from this 36 inch culvert.
Volunteers
Learn More -->
Honoring Dr. King
Learn More -->
Stewards Work Party
Stewards and friends installed rescue locator tags at all trail intersections on Saturday the 18th of November. The work party was the culmination of several months of volunteer work and community cooperation. The bright red tags purchased by Kitsap County are trail intersection markers that will guide CK Fire and rescue to your location in an emergency. If there is an emergency in the park, call 911 and give the locator number (NH14 for example) of the nearest intersection. Accurate mapping of all trails and intersections was completed with AES Consultants taking the lead. Steward volunteers Bill Wasson, Steve Ottmar, Tom Coleman and Frank Stricklin gathered intersection and culvert coordinates. Several trails had been rerouted over the past 5 years and steward Steve Ottmar updated the trail map GPS coordinates and mapped the location of the re-routes. Bill Wasson created a spreadsheet and marking scheme for all culverts and emergency locator tags. KC Parks volunteer coordinator Lorie Raymaker turned our info into tags attached to Carsonite strips allowing us to attach them to existing signposts. The updated map with all the emergency locator information was geo anchored and uploaded to the MAPRIKA server. If you have the old map, NHHP North on your smartphone, delete it and download the latest version (also called NHHP North). If you download the map at home, the GPS function of MAPRIKA will still work in the park even without cellphone service.
All photography provided by volunteers.